Six Reasons Port of Victoria's New Texas Logistics Center is the Right Location Choice for Your Company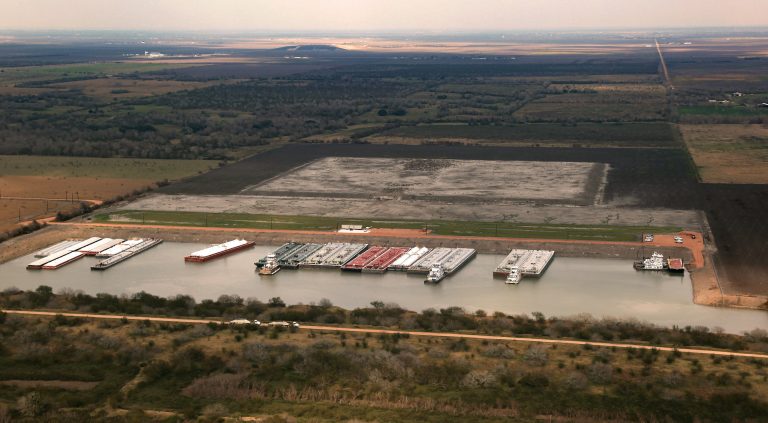 Port of Victoria is home to the new Texas Logistics Center, offering state-of-the-art transportation options for your business. The Texas Logistics Center is in the process of creating 10 to 50 acre greenfield sites, which are affordable and will have port access and dual-rail access on the UPRR and BNSF railroad lines. The Texas Logisitcs Center is also ideally located near major highways, including direct access to US I-59, the future home of I-69. Find out how we can help with site selection for your company today.
Here are six advantages to bringing your business to the Texas Logistics Center:
Customization - all of our available properties can be built-to-suit to your unique company needs and specifications. Our sites are specifically well suited for bulk storage, oil and steel companies, and refineries. Contact us to learn about our available greenfield sites ranging from 10 to 500 acres. There's the perfect site for your business at the Texas Logistics Center!
Dual-rail access - Port of Victoria is serviced by two major rail providers, the Union Pacific and BNSF, making it possible to move goods with ease to major Texas cities (San Antonio, Corpus Christi, Houston) as well as nationally throughout the United States, and internationally to Mexico and Canada.
Proximity to major highways - the robust highway infrastructure is another major advantage of locating in Port of Victoria, which is connected by several four-lane divided highways (US 1-77 and US 1-87, with easy access to I-10, I-35, and I-37) which serve South Texas and its 15 million+ customers and beyond. In addition, the current US I-59, which is the future planned I-69, provides easy access for moving heavy freight from Victoria to all over the United States, Mexico, and Canada. With 19 local trucking companies, there are options for motor freight, heavy hauling, and liquid or dry bulk carriers.
Efficient waterway transportation - Port of Victoria has a shallow-water port located just 35 miles from the Gulf Coast, as well as easy access to the deep-water port at Port Lavaca. The barge canal has a turning area, 60 barge capacity for the fleeting area, and two general cargo docks.
Tax advantages - the Port of Victoria's location in a Foreign Trade Zone and Texas Enterprise Zone offers tax advantages, financing opportunities, and financial incentives. In addition, Texas has no corporate income tax or individual state income tax. You won't find a better state to do business in than Texas!
Port of Victoria staff - You'll find unparalleled support from the business-friendly staff at the Port of Victoria. We understand the various county and state tax programs designed to help area business development, employee training, and workforce development. Contact us today to find out how we can help your business!
"If your company is looking for greenfield sites, more efficient movement of product, and for a place that's business-friendly and affordable, you won't find anywhere better than Port of Victoria. We can work with you to create a site that enables your business to grow and reach new markets every day," said Port of Victoria Executive Director Sean Stibich.